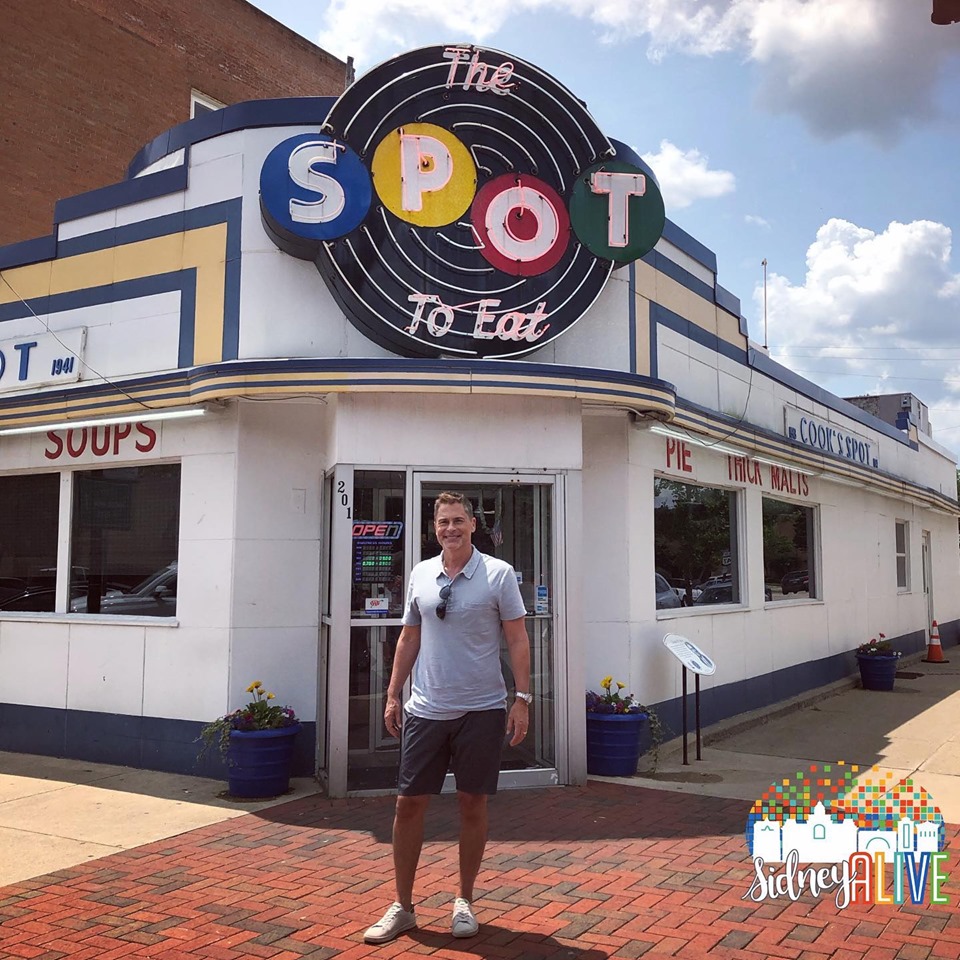 ---
In case you didn't see it yet, actor Rob Lowe, stopped by the Spot to have a bite and say hello on Friday!
Lowe was in town to help with Dayton tornado relief and decided to stop by Sidney. Rob's grandfather, Bob Hepler, owned The Spot from 1950-1980. Rob's mother Barbara, grew up in Sidney and after starting a family in Dayton, they visited often. This is (as far as we can tell) Rob's first visit since 1994.
A number of news outlets covered the story including our very own WHIO TV. Click here to read the story now!